Image via

Wikipedia
Here I am, one year later. I needed to express myself in a real way, showing the world that being a SAHM is not a bad thing. Our oldest daughter will be turning 19yr next month and my husband and I celebrated our 20th wedding anniversary last year in May. So many wonderful changes in my life.
I have so many goals for the coming year. Hoping that they continue to flow smoothly. In lieu of a giveaway, I have some great articles and events planned for the entire month of February. I will be kicking off a cookbook giveaway in February, along with some more great recipes from Man in the Kitchen. and have some other reviews and articles planned to share with you all. I'm really excited about the businesses I've teamed up with, products and services I will and do use in my daily life. I have some iPhone App reviews and surprises that I hope you will find interesting and informative.
I am thrilled I got the web hosting package from the Blogelina, Profitable Blogging for Beginners. As I learn how this all works I'm intergrating my other two blogs and at some point will move this one to WordPress.org. I've come across some interesting things in this part of my journey. I hope to share some things I've found and how it has worked.
One thing I want to add, I understand why the "Pro's" say to start with Word Press, but I am glad I started with Blogger. I really didn't know where this was all going to lead and I needed something easy to start with and no start up fees. Until I purchased my domain name I never spent "one thin dime" on this blog. I am happy I have done what I've done, no regrets. I just wasn't ready.
More From MusingMom6
MusingMom6 Recommends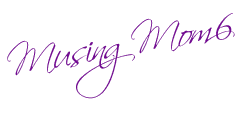 Disclaimer:
From time to time I will share information about products and services I recommend and/or use. Assume I may be affiliated with these products or services. For more information read my
Disclosure Page